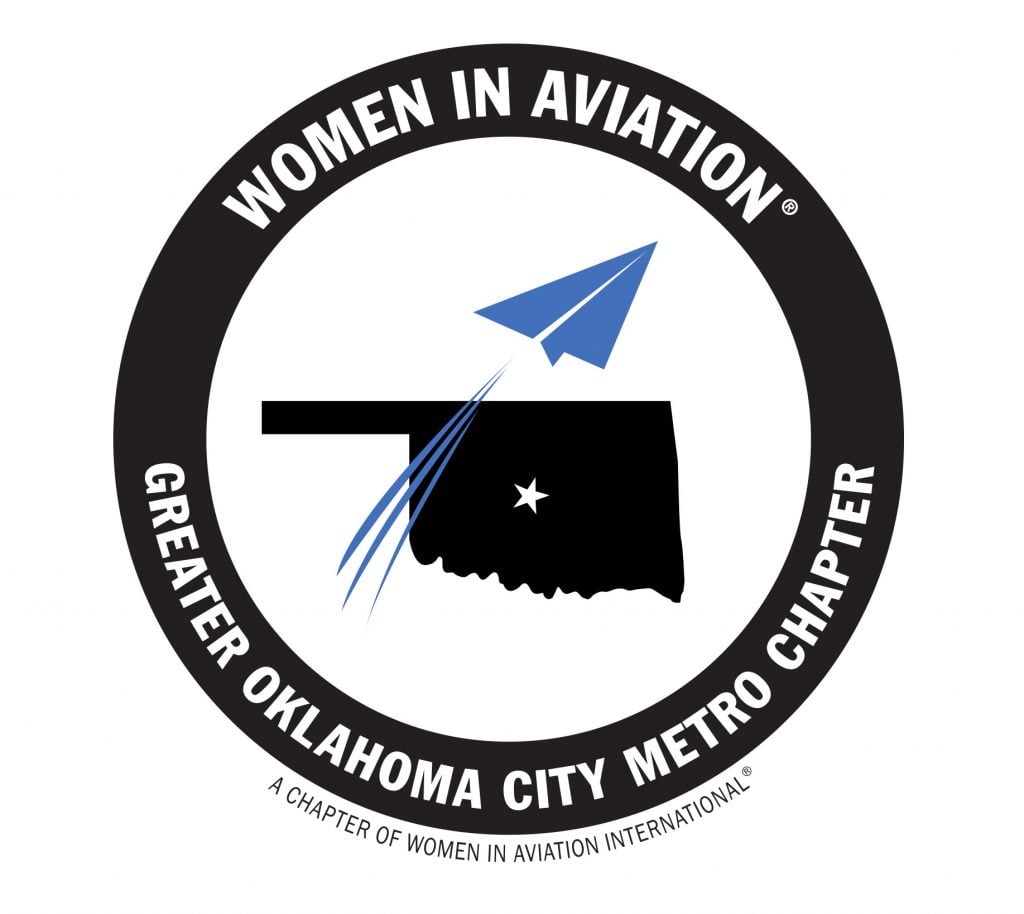 Jobs in Aviation

A career in aviation spans every skill set imaginable. From air traffic controllers who keep our skies safe to mechanics who assemble and repair aircraft, the possibilities are endless. The descriptions listed below highlight some of the more common careers available in aviation. Whichever path you choose, we are excited about your next step in joining our community!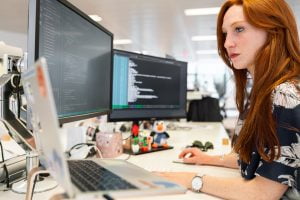 Aeronautical Engineer
Design and test aircraft, missiles, and/or satellites. Carry out research, develop new products and concepts, analyze performance, and provide on-going maintenance. A degree in aerospace engineering, aeronautical engineering, mechanical engineering or software engineering is needed.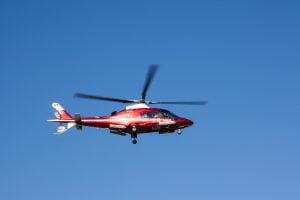 Air Medical Transport Team
An air medical transport team needs to have the right combination of experience, skills, and training. A  flight paramedic is a professional in pre-hospital, critical care, and emergency healthcare. A flight nurse is a registered nurse who is specially trained to provide medical care for patients being transported in either helicopters or planes. An air ambulance pilot needs to have good physical health and stamina, know how to manage stress, around 2,000 hours of flight time, and be trained in essential medical skills, such as first aid and CPR.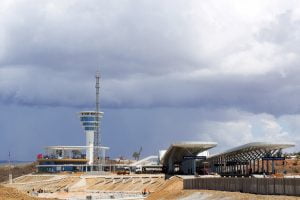 Air Traffic Controller
Monitor aircraft movements and provide directions or instructions to pilots, including emergency instructions. To be successful in this role, you need to have excellent verbal communication skills and the ability to work under extreme pressure. You also need attention to detail and strong concentration.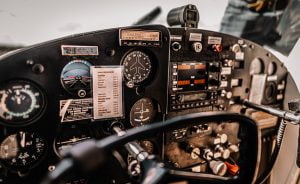 Aircraft Mechanic or Electrician
The key responsibilities of these roles include performing repairs and carrying out preventative actions to ensure the aircraft is safe and in full working order. Mechanics focus on repairing and maintaining the plane's engine, landing gear, hydraulics, brakes, etc. Electricians work on electrical components such as wiring, lighting, and power supplies. You will need formal qualifications and additional training for specified aircraft.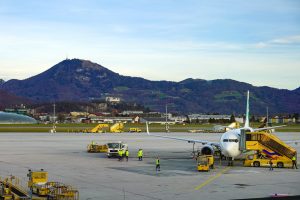 Airfield Operations Manager
In this role, you are responsible for maintaining operations and coordinating the overall safety of the airfield. On any given day, you may work with air traffic controllers, mechanics, security staff, and emergency response personnel. A degree in aviation or airport management is helpful.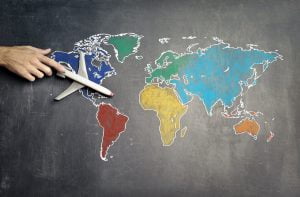 Airline Manager
You will be responsible for overseeing the main day-to-day operations of an airline. This may involve working in an office, interacting with customers, and stepping into different roles to assist individual departments. Extensive experience with airlines or the aviation industry is needed.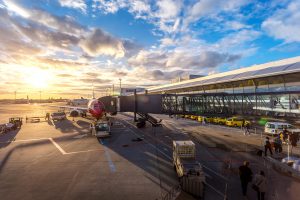 Airport Manager
An airport manager is responsible for making sure an airport functions properly. The position involves management experience, such as coordinating different teams, delegating work, hiring and firing employees, writing reports and devising business strategies. In addition, you are also responsible for making sure the airport complies with all local, city, and government rules and regulations.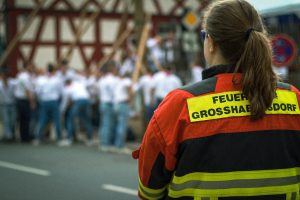 Airport Firefighter
An airport firefighter works at municipal or international airports, responding to emergency calls and completing evacuations of endangered aircraft. Members of the airport firefighter division have completed specialized training that qualifies them to handle the challenges that occur during aircraft fire incidents.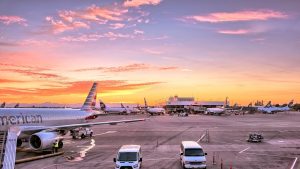 Airport Operations Personnel
There are numerous roles available if you are interested in working at an airport. They may include luggage/cargo handler, ramp agent, aircraft fueler, and ticket/gate agent. These positions may be available through an airline or a fixed-base operator (FBO) at a municipal airport.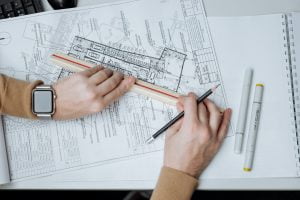 Airport Planner
Plan the layout of an airport, including the addition of new buildings, new runways, and renovations. The role is highly technical and requires a strong understanding of regulations. You will need a degree in aviation management or engineering.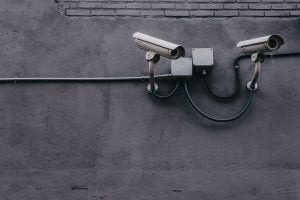 Airport Security Manager
Pursue a position within the Transportation Security Administration. Develop security strategies, manage security and safety procedures, and coordinate employees working in this area. A degree in aviation management, business management or law enforcement is helpful.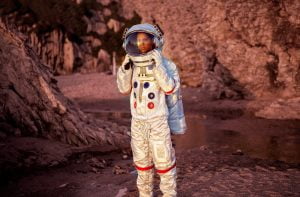 Astronaut
Astronauts work to expand human exploration in our solar system. In this role, you would crew spacecraft bound for the moon, the International Space Station, or even Mars. You may also be involved in conducting scientific experiments or supporting scientific research. The minimum requirements to become an astronaut with NASA are a master's degree in a STEM field and 1,000 hours as pilot-in-command on jet aircraft. You must also pass NASA's astronaut physical.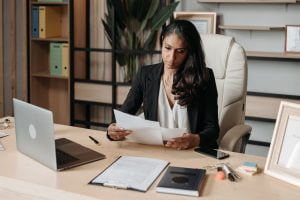 Aviation Law
A highly specialized area of law, you would work in the branch of law that concerns the operation of aircraft, air travel, and the maintenance of aviation facilities. Aviation law is typically considered a matter of international law due to the nature of air travel.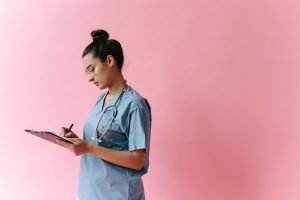 Aviation Medical Examiner (AME)
Aviation Medical Examiners (AMEs) are physicians, trained and authorized by the FAA, to perform flight physical medical examinations and issue aviation medical certificates. You must obtain a medical license and additional certifications. Continuing education is required to maintain designation.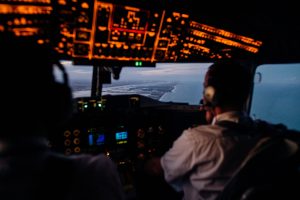 Avionics Technician
Avionics technicians are specialists who repair and maintain a plane's electronic instruments, such as radio communication devices, radar systems, and navigation aids. As the use of digital technology increases, more time is spent maintaining computer systems. FAA certifications through approved aviation maintenance technician schools are required.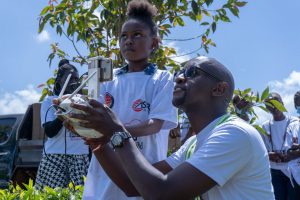 Drone Pilot
You would be responsible for controlling and maintaining an unmanned aerial vehicle (UAV). You can find drone pilot positions with both the military and other governmental organizations, as well as private companies, such as agricultural operations, film and television production companies, surveyors and mapping specialists, and environmental scientists. A license is required along with specialized requirements and training.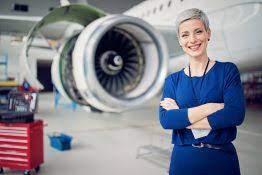 FAA Aviation Safety Inspector (ASI)
As an ASI, you would be responsible for the safety and certification of all aircraft and pilots. The position involves administering, investigating and enforcing safety regulations and standards for the production, operation, maintenance and modification of all aircraft flying today. Experience as a mechanic and/or pilot in an aviation field is required.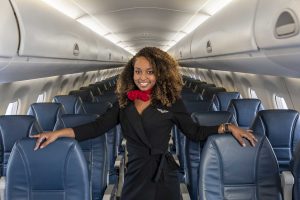 Flight / Cabin Attendant
The job of a flight attendant involves making sure travelers are safe and comfortable. Responsibilities include serving food and drinks, answering questions, offering additional assistance and providing passengers with safety information. This position requires extensive travel and time spent away from home.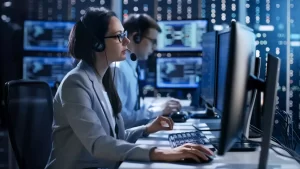 Flight Dispatcher
In this role, you assist in planning flight paths, taking into account aircraft performance and loading, en-route winds, thunderstorm and turbulence forecasts, airspace restrictions, and airport conditions. Dispatchers also provide a flight following service and advise pilots if conditions change. An FAA Aircraft Dispatcher Certificate is required.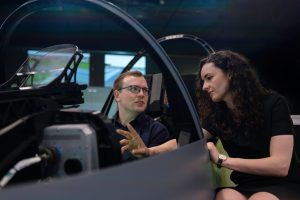 Flight Instructor
In this role, you would be responsible for teaching student pilots how to fly. Provide instruction on flight maneuvers, navigation, weather factors, and FAA regulations. In addition to meeting basic requirements, you must have the appropriate flight instructor certificate from the FAA and may also earn additional certification as a instrument instructor (CFII) or multiengine instructor (MEI)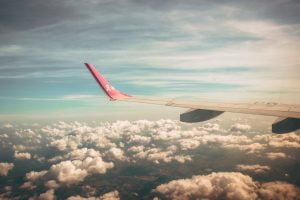 Meteorologist
In this role, you are responsible for monitoring weather patterns, forecasting weather conditions and communicating up-to-date information to pilots, air traffic controllers, and airfield operations specialists. A degree is required in addition to strong communication skills and attention to detail are essential.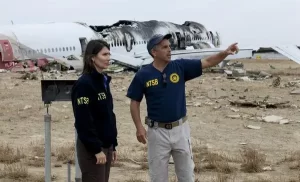 NTSB Investigator
An NTSB investigator is tasked with investigating all aircraft crashes in the United States and those overseas involving U.S. aircraft. They are also  deployed to major transportation disasters such as train crashes and multi-vehicle traffic crashes. A master's degree and demonstrated knowledge of aviation techniques and accident investigation is required. Experience in forensic engineering sciences is also helpful.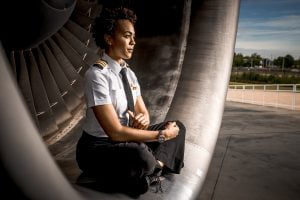 Pilot / Co-Pilot
Pilots and co-pilots are the people responsible for actually flying aircraft. They communicate frequently with air traffic controllers and ground staff. Airline pilots tend to require a bachelor's degree and a commercial pilot's license. The ability to make sound decisions under pressure is vital.